Deer Stalking Course

This Course is a LANTRA approved Course.
The course was developed to give a better understanding and knowledge of Deer Stalking in all its formats to new and prospective new members in Ireland. It will also be an acceptable course to meet with the new criteria of competence when applying for a Deer Stalking License in Ireland which is to be mandatory from 2022. The NARGC Deer Stalking Certificate is designed to test and educate the theoretical and practical understanding of all those who wish to hunt wild Deer.  It is intended that the participants in this course will be competent to stalk on Hills, Lands & Forestry. 
Only after careful and diligent study of the NARGC Deer Stalking Training Manual should a candidate undertake this course.
The course is run in two separate modules.. Part one consist of a power point presentation on all aspects of Deer Stalking in Ireland. From the Wildlife Act, The Firearms Act, Species of Deer in Ireland, Disease Identification, Larder & Field Dressing ,Safety,Firearms & Ammunition etc. (8 Modules in total.)
This is followed by a written exam with multiple answer questions based on what you have learned.
Part two takes place in an authorized range.
First up is four shots into a 4" bull @ 100m. The participants will then be asked to fire nine shots into a heart, lung target at 100m, 60m, and 40m. The results of the  exam and the range test will then be combined for each candidate and if successful a certificate will be awarded and sent by post to each candidate.
For more information or to register your interest for this course, contact     courses@nargc.ie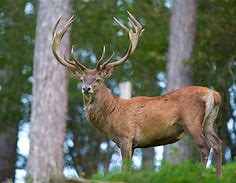 Lyme's Disease
HSE Guidance and advice on Tick Bites, and awareness of Lyme's disease.